Cancer treatments work in many ways.
The illustrations below show how different kinds of treatments attack cancer cells.
Detailed information on each of the treatment types is in the Treatment section.
Chemotherapy
Examples of this kind of cancer treatment include: paclitaxel (Taxol®,Onxal™) cisplatin (Platinol®), carboplatin (Paraplatin®) and  doxorubicin (Adriamycin®).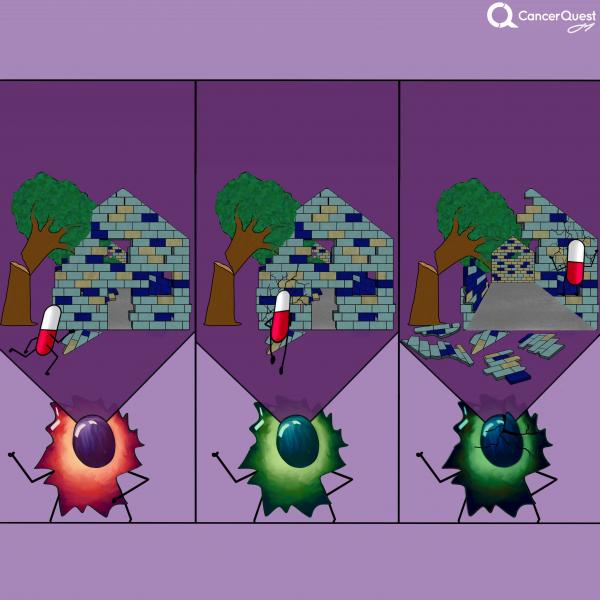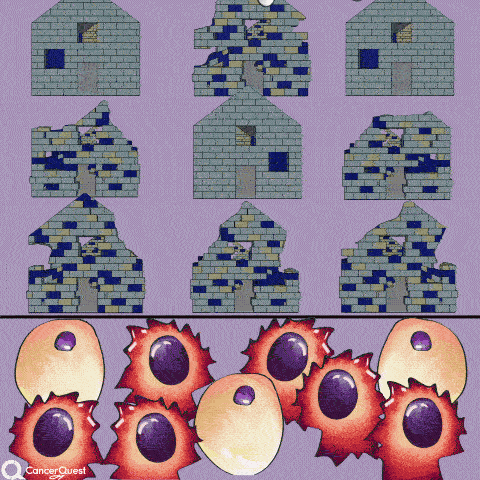 Radiation
Radiation uses high energy waves or particles released from radioactive chemicals to kill cancer cells. There are two main types of radiation, proton therapy and photon therapy. They work in similar ways.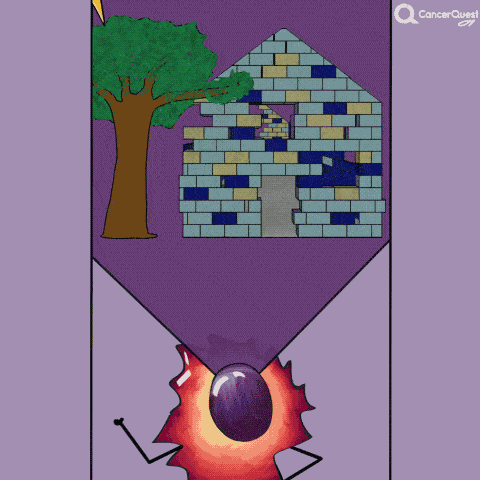 Kinase

Inhibitors

Examples of this kind of cancer treatment include: erlotinib (Tarceva®) imatinib (Gleevec®, Glivec®) pazopanib (Votrient®), sorafenib (Nexavar®) and sunitinib (Sutent®).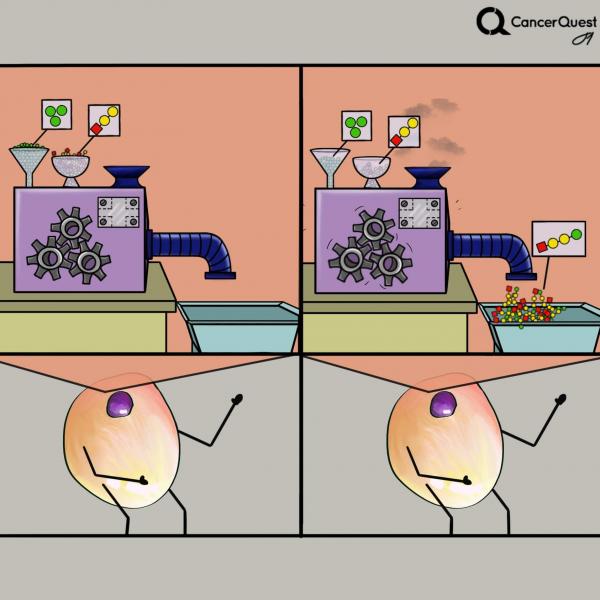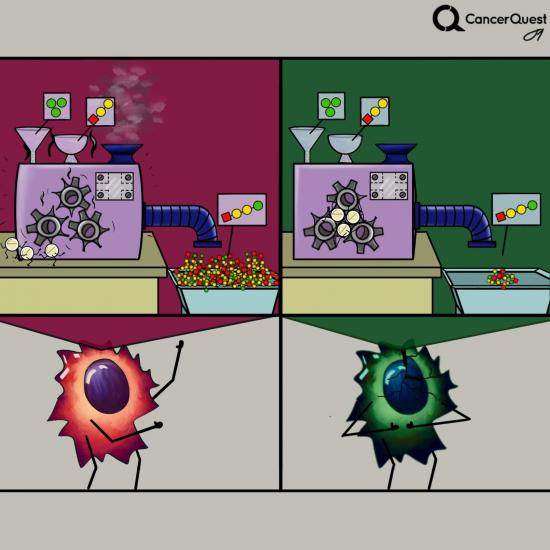 Antibody

Treatments

These treatments all use immune proteins called antibodies to target cancer cells. Examples of this kind of cancer treatment include: trastuzumab (Herceptin®), rituximab (Rituxan®), tositumomab (Bexxar®) and alemtuzumab (Campath®). Any generic treatment name ending in -mab is an antibody.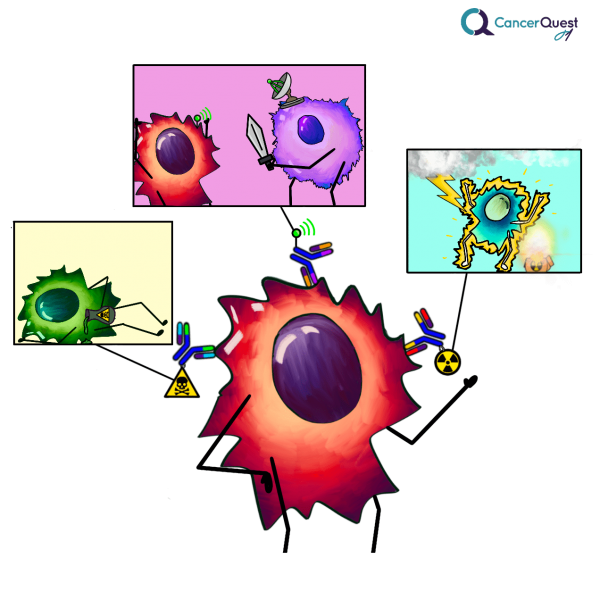 Immunotherapy

(Biological Response Modifiers)

The result of these drugs is a increased immune response against the cancer. There are several different kinds of immunotherapy treatments.
1. Cytokines
Cytokines are natural proteins that boost the immune response against cancer. Examples include interleukin 2 (IL2, Aldesleukin®, Prokleukin®) and alpha-interferon (α-IFN, Intron®, Sylatron™)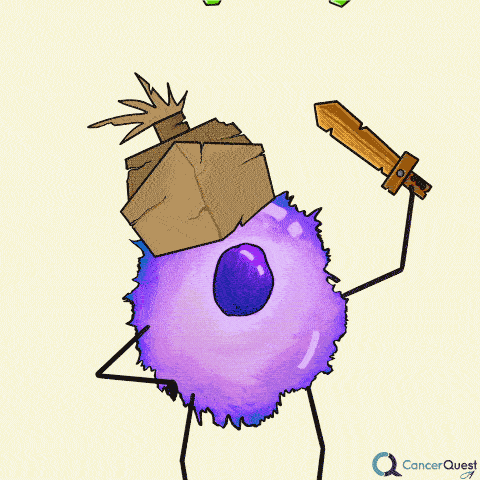 2. Immune Checkpoint Inhibitors
Note that these drugs are antibodies, but they work in a slightly different way than those described above in 'Antibody Treatments'. Instead of attacking the cancer cells, these treatments work to stimulate the immune response against cancer cells. Examples of checkpoint  inhibitors include pembrolizumab (Keytruda®), nivolumab (Opdivo®) and atezolizumab (Tecentriq®).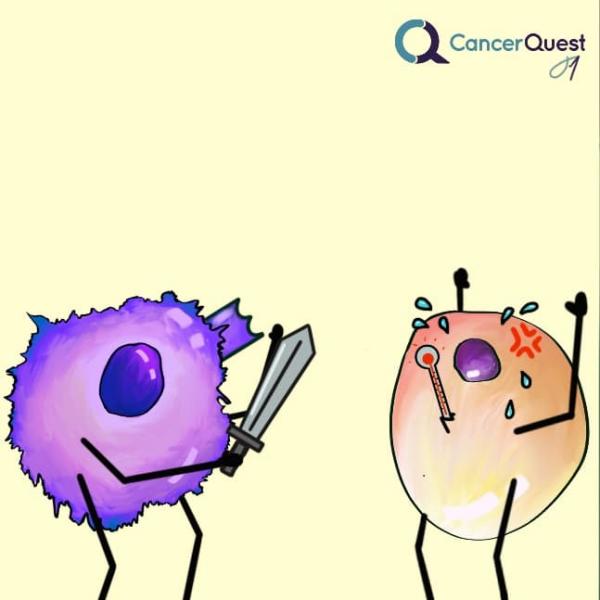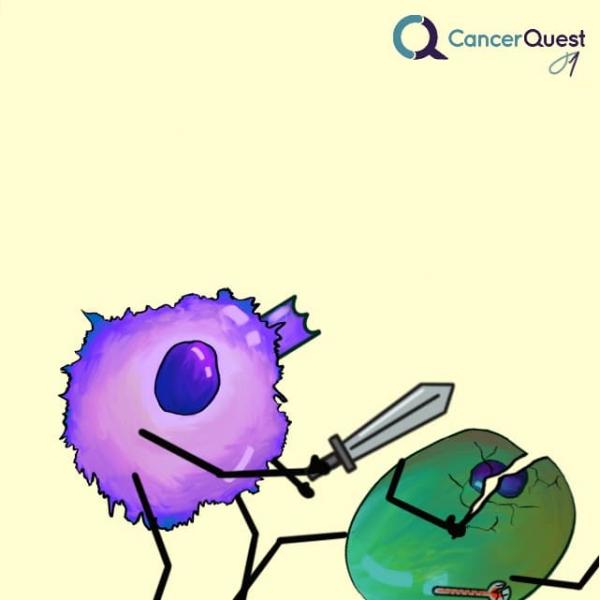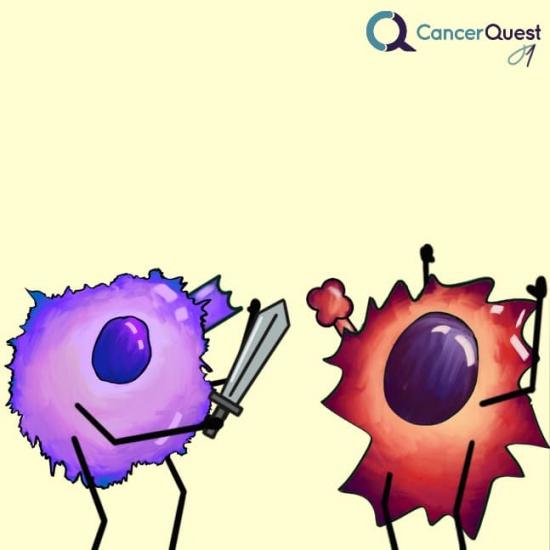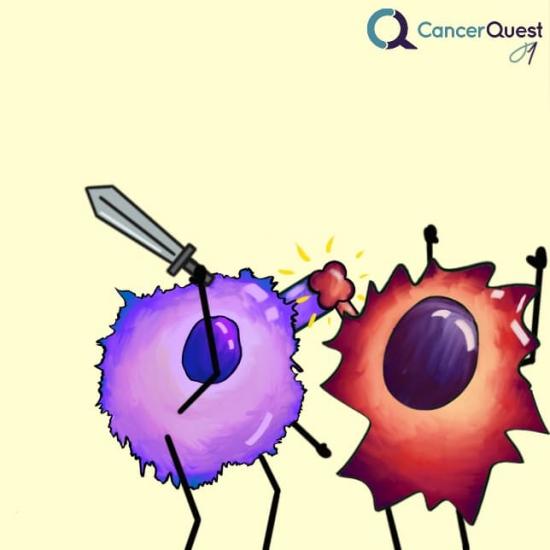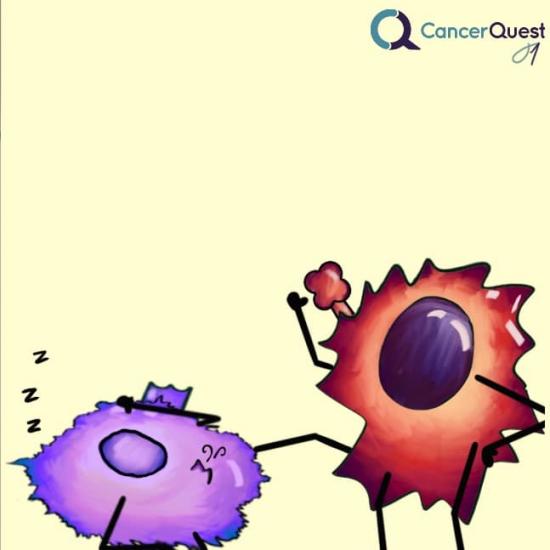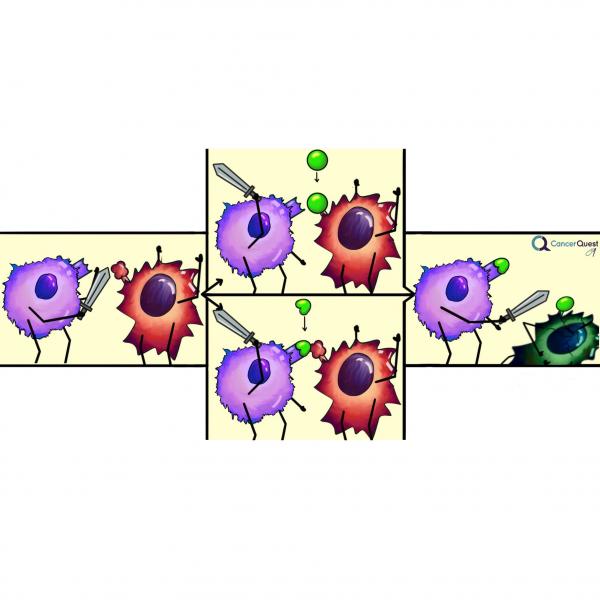 Hormone

Blocking Treatments (Hormone Antagonists)

These treatments block signals that cause cancer cells to reproduce and/or survive better. Hormones are made in one call and taken up by other cells.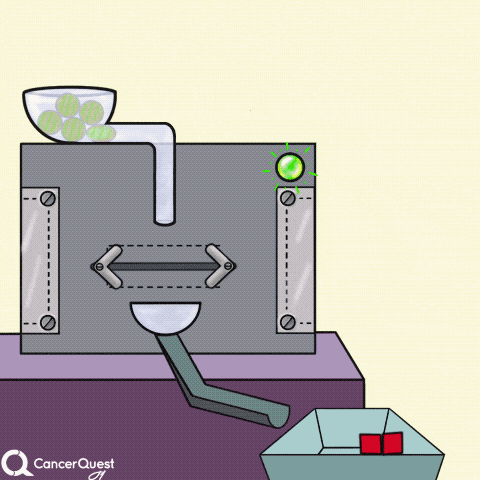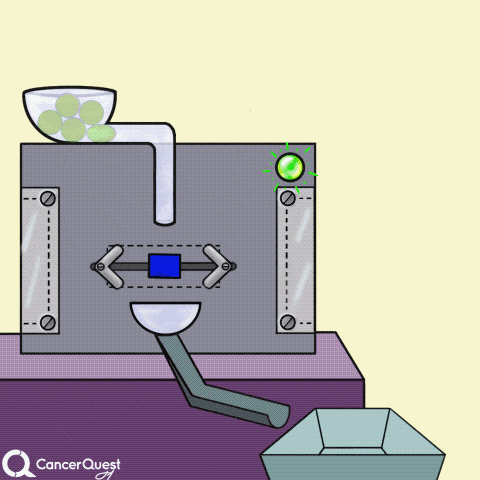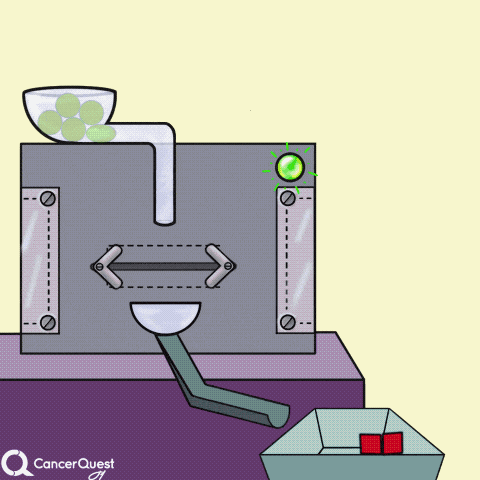 Hematopoietic
Stem Cell

Transplantation (HSCT)

These treatments include bone marrow transplantation (BMT) and peripheral blood stem cell transplantation (PBSCT). In both of these, healthy cells are used to replace cancer cells living in the bone marrow of patients. The donated cells can come from the donor's bone marrow or arm.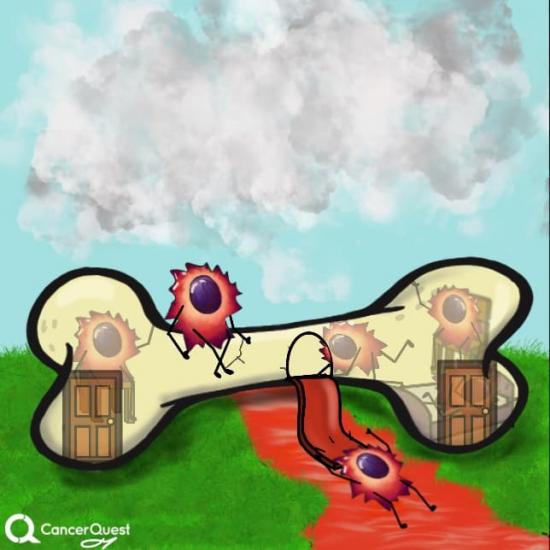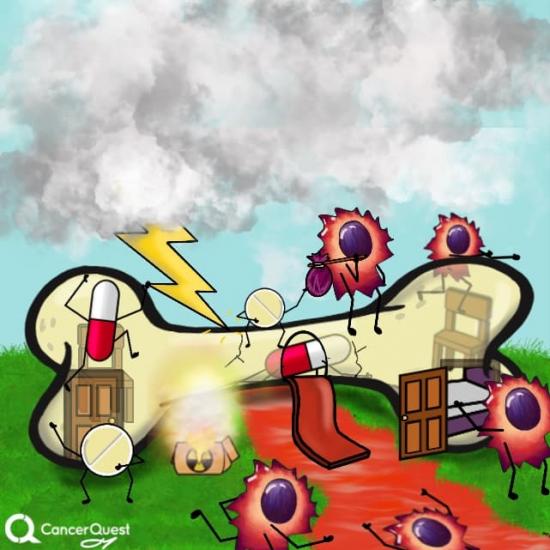 Cryotherapy