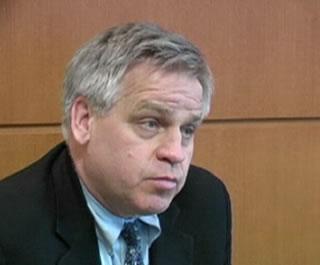 Professor, Department of Medicine
Harvard Medical School, Adult Oncology
Dana-Farber Cancer Institute
Dr. Johnson is a lung clinician/researcher who is interested in developing and testing new targeted therapies to treat lung cancer.  He also examines the differences between patients who respond to a particular treatment and those that do not fare as well.  In the interview he discusses his research and the value of clinical trials to the drug discovery process.