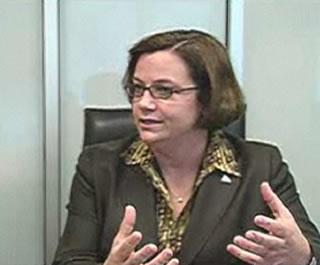 Director of Pharmacy and Professor of Medicine, Medical Oncology
UMDNJ-Robert Wood Johnson Medical School
The Cancer Institute of New Jersey
Dr. Goodin's research focuses on the role of food in preventing cancer.  She studies specific nutrients for their anti-cancer activities.  In the interview she discusses chemoprevention of cancer with green tea and anti-oxidants.  Dr. Goodin also talks about how the general public should interpret medical reports presented in the news.