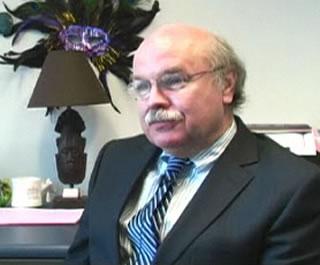 Harry and Edith Gladstein Chair in Cancer Genomics
Professor of Medicine, Medical Genetics and Pharmacology
Indiana University School of Medicine &
Division of Clinical Pharmacology
Wishard Memorial Hospital
Dr. Flockhart's research focuses on the individual ways that different people respond to cancer treatments.  The differences are important in predicting the outcome of the treatment and is based, in part, on their genetic make-up.  Pharmacogenomics is a field that studies this relationship and Dr. Flockhart is developing new tools to study this interaction.  Ultimately his work could yield new treatments or better ways to use existing treatments.  He would like treatments to be personalized for each patient and discusses this in our interview.