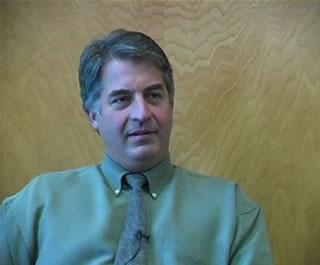 Associate Professor of Urology
Emory University School of Medicine &
Veterans Administration Hospital
Dr. Petros is a clinician/researcher whose research focuses on the causes, prevention and treatment of prostate cancer.  He is particularly interested in the role of destructive chemicals (oxygen radicals) that are produced naturally by cells.  These chemicals can cause damage that can lead to cancer.  Other chemicals, anti-oxidants, are able to counteract or prevent the changes caused by oxygen radicals.  In the interview, Dr. Petros discusses his research and discusses prostate cancer research in general.